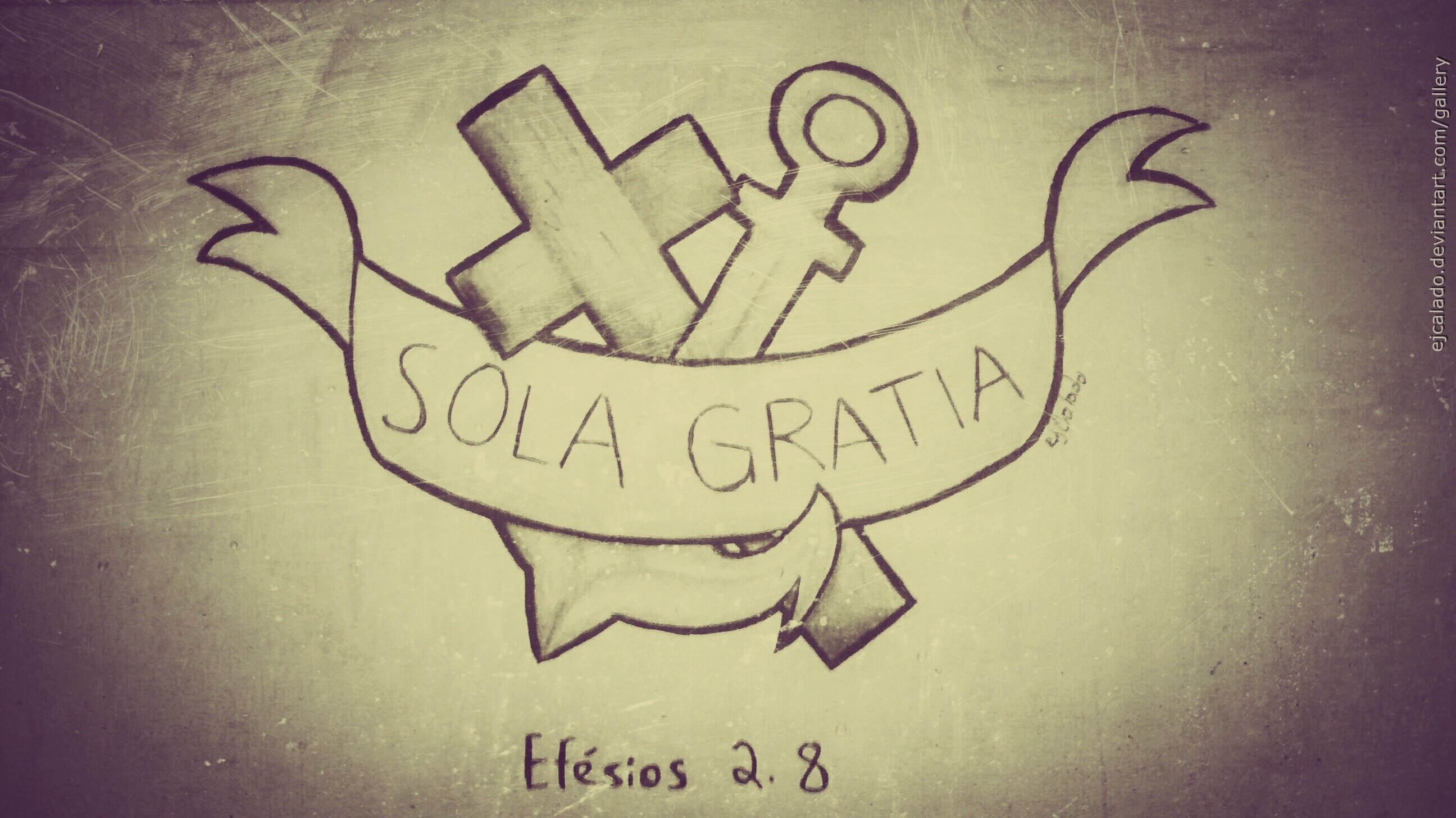 By Justin Grimm, CtK Member
I have a tattoo on my arm that says, "Sola Gratia". Often times this has gotten me labeled a church nerd, Lutheran Groupie, or even crazy (by my grandmother). While I can understand why some would think this was a poor decision in the long run as skin wrinkles and the words may not be legible, I continue to be content knowing that every time I look at my arm I am reminded of the gift that is God's grace. To me, this idea of Sola Gratia-Grace Alone is one of the most important teachings of Martin Luther and his work during the reformation. For me—it truly changes everything.
As Luther navigated the ever-challenging realm of church and world politics he boldly declared that we are indeed saved by Grace…through our faith. This would become a huge foundation for his teaching and the theology that we as Lutherans call our own. Grace. Alone. Nothing else. Nothing more. Grace. Grace that we know as Jesus Christ. Grace that we know as the body and blood of Jesus every time we come to the table for communion. Grace that we experience when we come together as the body of Christ to praise our God. No questions asked. No requirements to be met. Freely. Given. For you. For me. For all. And this grace, while free and never earned, does come with some amazing power. Luther himself wrote in Freedom of the Christian, "A Christian is a perfectly free lord of all, subject to none. A Christian is a perfectly dutiful servant of all, subject to all." In a nutshell this gift of Grace is a gift that means you have been claimed by God and no matter what you do you cannot make God love you any more and no matter what you do you cannot make God love you any less. It would be easy then to assume that nothing else matters. We can live as we want and let God take care of it all. Truth. On the surface. But, the best thing about grace is that it is a gift that calls. It calls us into a life of service, love, mission, justice, and hope-bearing. You see—when we live out a response to God's gift of grace for us the Kingdom of God continues to come to life for all.
Finally, that is what we are to be about. That's the reformation that continues to demand our attention today—one of lives, saved by grace, transforming the world that we live in. Yes, you are saved by grace—what is your response to that gift?
What is a Moment of Reformation?
Our most concentrated time of observing the 500th Anniversary of the Reformation will take place this fall. In the meantime, we're offering these brief "Moments of Reformation" offered by pastors, lay staff and members of CtK. We'll offer reflections on a number of topics related to the Reformation, balancing a helpful look back over the past half-millennium with a forward-looking, outward directed commemoration, focused on the amazing grace and everlasting mercy of God in Jesus Christ.
Read more.
Sign up for a Reformation small group
Delve into what it means to be Lutheran this October in a Reformation small group.
Let us know if you're interested.