Lent, the 40-day season before Easter, is a time of reflection, of reevaluation, and realignment of our priorities. This year, our Lenten season will focus on the idea and practice of Sabbath.
What is Sabbath?
In her book
Sabbath: The Gift of Rest
, author Lynne Baab says that Sabbath is, "A weekly day of rest and worship. A day to rejoice in abundance. A day to practice thankfulness. A day to slow down, take a deep breath, step aside from work and worries, and let the world go on without us, knowing that God is caring for everyone and everything."
With the increasing pace of life today, some people have become curious about finding rhythms of rest. In our busy, hectic lives, keeping the Sabbath can help bring a sense of God's peace in the midst of our multitasking.
The biblical Sabbath pattern has much to teach us about how and why to rest and how to keep God at the center of a day of rest. Along with an invitation to slow down and rest, our Lenten season at Christ the King will include an introduction to ways to practice Sabbath.
Sacred Space, Sacred Story returns to Wednesday nights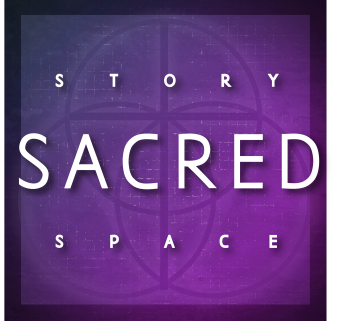 Once again this year, our Wednesday Lenten experience will find us creating a sacred space as we share sacred stories. After the more traditional Ash Wednesday services at 12:00 noon and 6:30 p.m. on Feb. 18, Sacred Space, Sacred Story will meet for five Wednesdays starting Feb. 25.
At 12:00 noon, members will share faith stories during worship in the sanctuary, which will also include songs, scripture, and prayers. After worship, a lunch will be served in the Fireside Room.
The evening experience starts with a simple meal of homemade soup and bread served from 5:30- 6:15 p.m. After the meal, there will be a worship featuring a shared faith story in the same sacred space. The evening concludes with the option of learning about a Sabbath practice and then trying it out.
A Season of Sabbath
Please note that this time of Sacred Space, Sacred Story will be for everyone and will be our Wednesday evening programming. for all ages.
Plan now to set aside time to slow down, take a deep breath, step aside from work and worries and experience God in this season of Sabbath. Join us as we listen again to God's story, share our stories in worship together, and put our faith into practice on Wednesdays.
Read more about this year's All-Congregation Lenten Book Study
of
Sabbath Keeping: Finding Freedom in the Rhythms of Rest
by Lynne M. Baab.