On Jan. 17-18, Christ the King celebrated its annual Local Mission Partner Weekend. The Weekend started with a forum on Saturday evening featuring special guest Bishop Patricia Lull of the Saint Paul Area Synod, ELCA.
After sharing food together, we heard what's going well and what could be going better from each of our partners. We heard updates from our immigrant members, leaders from our ethnic ministry partners (Good Samaritan and Hmong Central (Hmong), Minnesota Faith Chinese, Pueblo de Fe and Cristo Rey (Latino)) as well as Joe Davis, poet-in-residence at Redeemer Lutheran in North Minneapolis and Executive Director Paul Erickson of Luther Seminary's Agora program.
Over the course of the evening, we heard from people from more than six different countries including Liberia, Kenya, Mexico, and American Samoa. Hearing from our members and other partners brought to life what in means to live in community. "We may speak and understand different languages, but we are moved by the same Spirit," someone said in one of their updates.
View complete collection of photos from the forum on Facebook.
The Spirit continued to move the following day as we celebrated in worship. Award-winning artist and CtK member Richman Seju displayed a few of his powerful drawings. Here, he is seen with mother Joyce Seju.
We were led in song by a guest youth band from Good Samartian Lutheran, a Hmong worshiping community in Saint Paul. The group led songs in both Hmong and English.
Other highlights included hearing from guest preacher Bishop Lull, hearing our immigrant members and other partners give the prayers and Bible readings in other languages, and a special spoken word performance from Joe Davis, poet-in-residence at Redeemer Lutheran, North Minneapolis.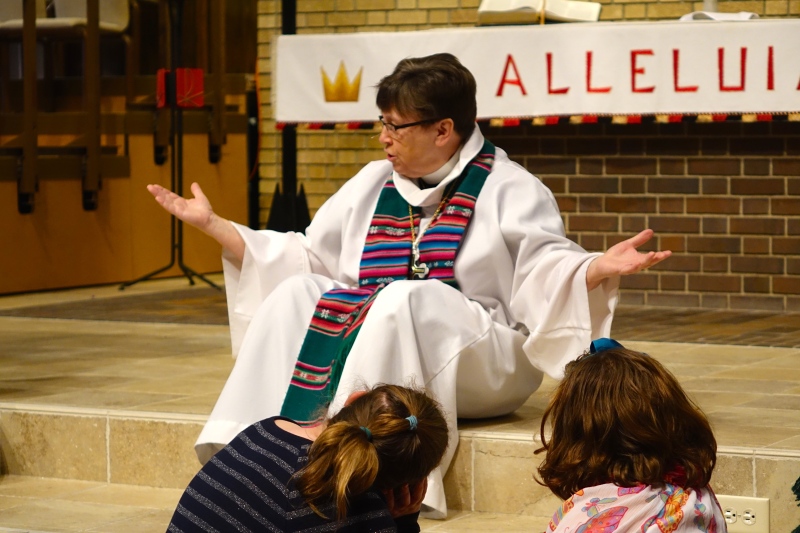 View the complete collection of photos and videos from Local Mission Partner Sunday on Facebook.